Safety of Chiropractic Treatment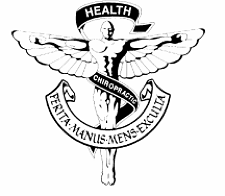 Spinal manipulation therapy (SMT) has been shown to be safe in the general population.
The most valid studies suggest that about half of all patients will usually experience mild "adverse" events after SMT.1
The most common of these adverse events, from SMT, is "soreness" that is similar to that of vigorously exercising or an intramuscular injection. The research done at the New York Chiropractic College in two federally funded randomized controlled trials also report that adverse events occur in approximately 35% of patients undergoing spinal manipulation and in the two trials no serious adverse events occurred. This along with other data support that chiropractic care is a safe alternative to other more invasive treatments or to pharmacological interventions.
*Produced and published by Dr. Jeanne Marie Burke and

Dr. Paul Dougherty

of New York Chiropractic College's research department and reprinted with permission.
(1) Gouveia LO, Castanho P, Ferreira JJ. Safety of chiropractic interventions: a systematic review. Spine (Phila Pa 1976). 2009 May 15;34(11):E405-13. Review